Halloween is one of my favorite holidays. Not because I like to be scared. Most definitely not because I like to be scared! Just ask Doug if he will ever be taking me to the Haunted Mill again. I love it because of the fall colors, the pumpkin carving, dressing up and seeing all of the cute little kids. Not to mention the candy! Heres a few pictures of some of my favorite decorations I put up!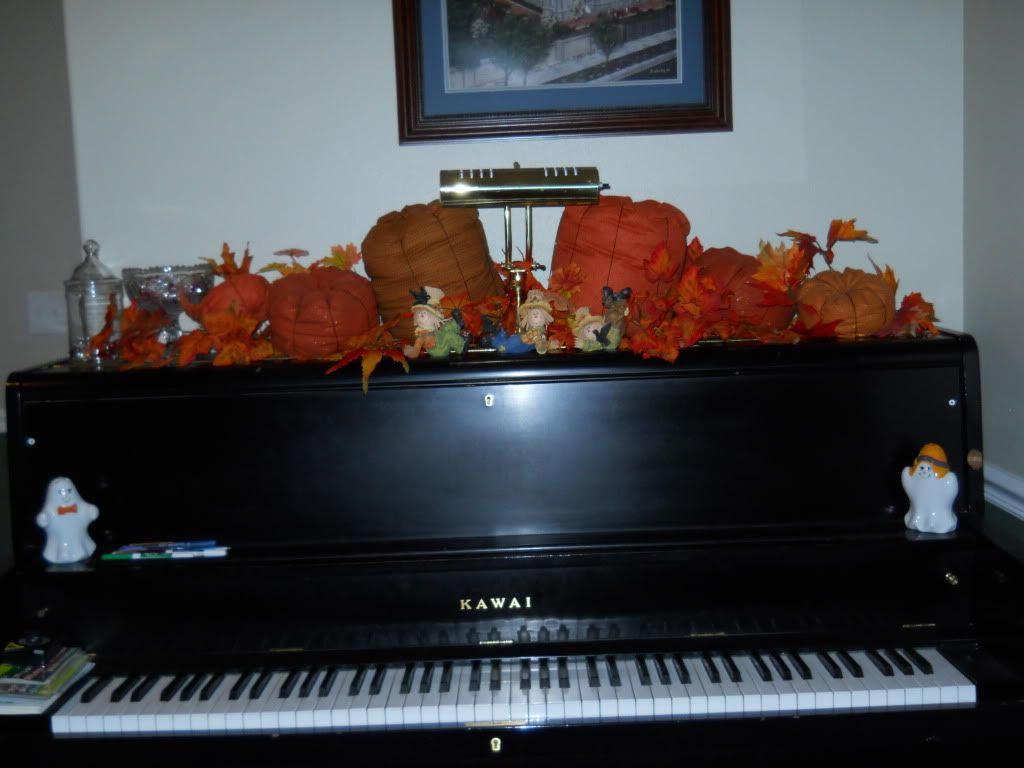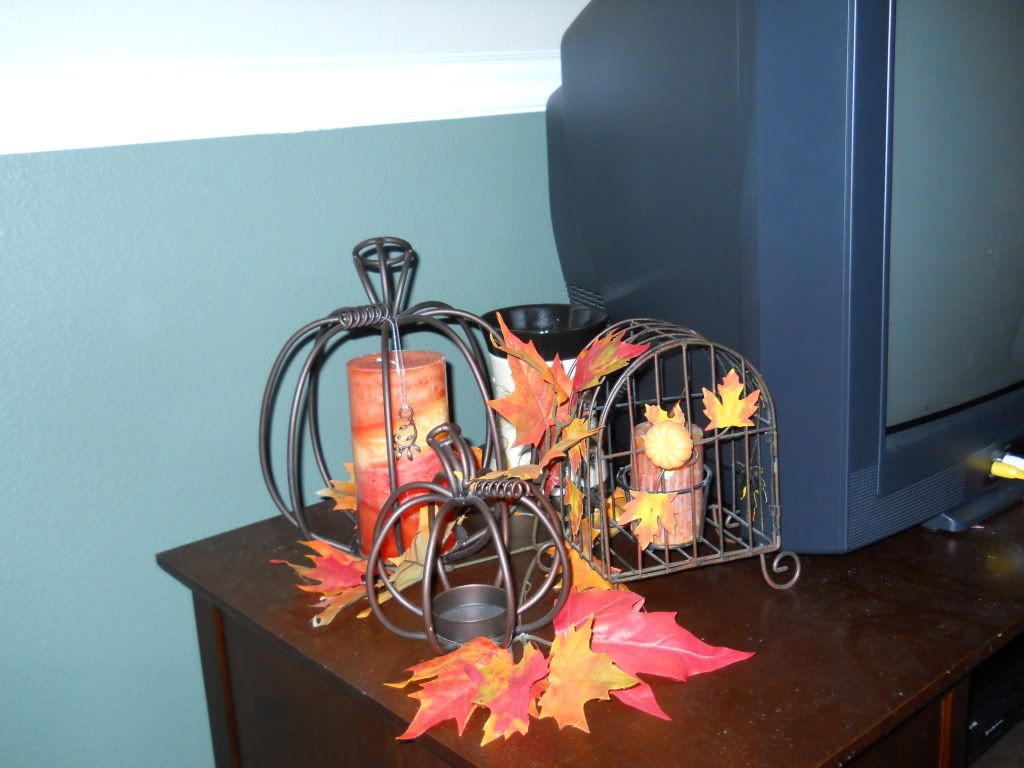 So this year Doug and I dressed up as 'The Guitar Hero' and a singer in the band. I think we pulled off 80s punk rock. Pretty good huh? I was tempted to give Burley a mohawk and spray it red or something, but I didn't want to torture him that much. So we made him a ghost costume. He's probably the cutest ghost I've ever seen!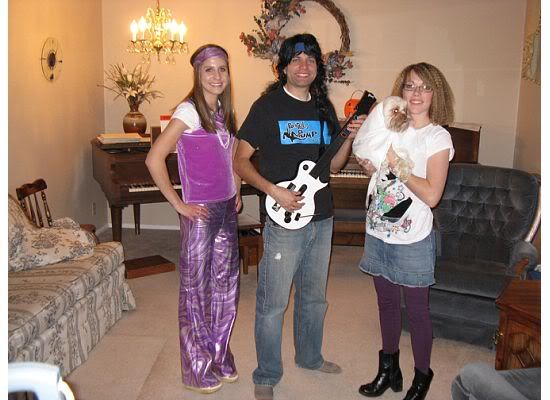 We carved pumpkins, played in leaves, and had a fun Halloween dinner. We also enjoyed the Halloween concert. They are so fun and entertaining! So that was our fun holiday!