The same week of our anniversary my dad came to visit. He flew in on the weekend, like Brittany did. We had so much fun during his visit. It was the most time he has been able to spend with us at our home since we have been married. We loved it. We were able to play some games, spend time at the Farmers Market, hike and visit. I think we filled up the weekend pretty well.
Our big activity was hiking table rock. On our way up the road we saw a young bull moose. It looked pretty awesome in the morning sun with dust hanging in the air from the road. It was the second moose I've seen but I didn't have the camera out.
We went up the Huckleberry trail and back down the same way. My dad said he wanted to go the pretty way and since we killed ourselves going down the face last time we decided to go up and down the long way. It took a long time but was worth it. We got beautiful pictures too! My dad kept wondering if the hike was worth it but in the end he agreed it was. I'm still not sure crossing the river twice, taking our shoes off, and almost freezing my feet off in the water was worth it : ). I just don't want to do that again! we will go later in the season next time.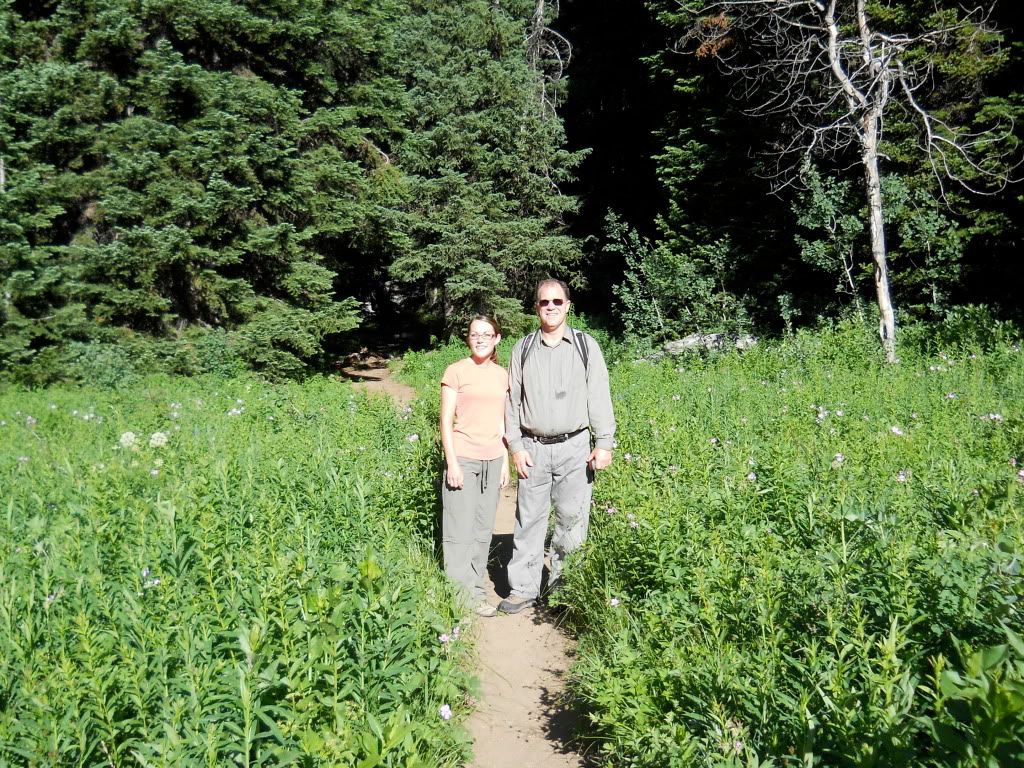 Everything was so green it was just beautiful. This is the beginning of Huckleberry Trail.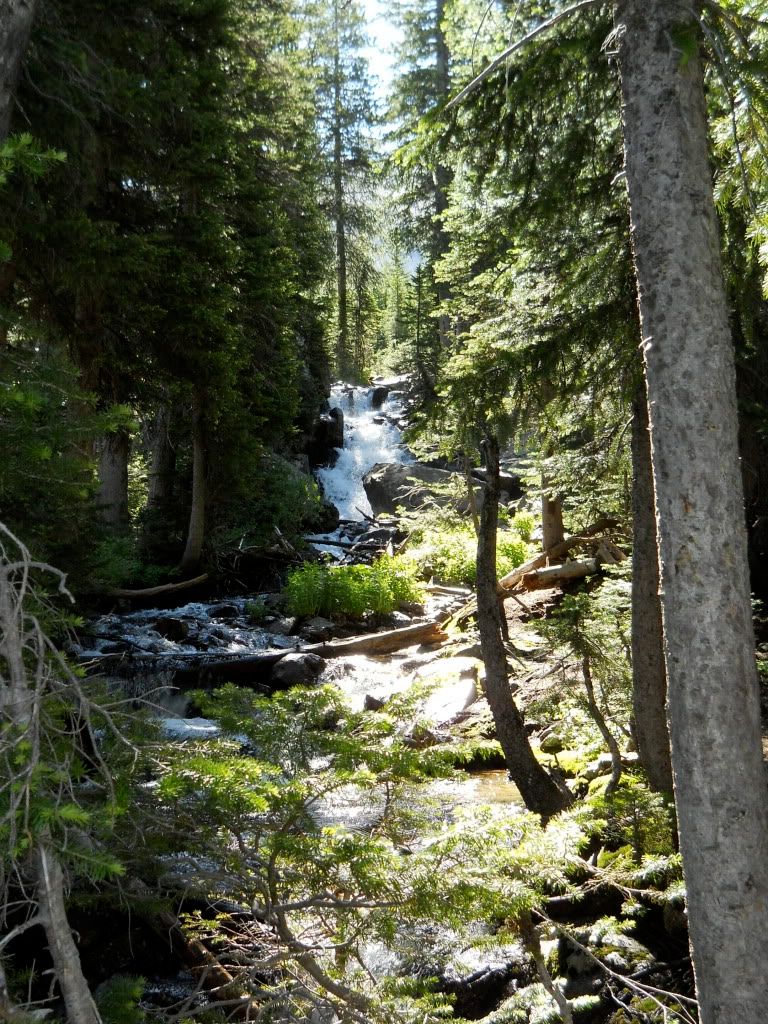 Here was our destination and hiding behind it is The Grand. We passed some beautiful waterfalls on the way up.
We ate our lunch on the top of table rock, while staring at the grand. It was a beautiful sight and the weather was perfect.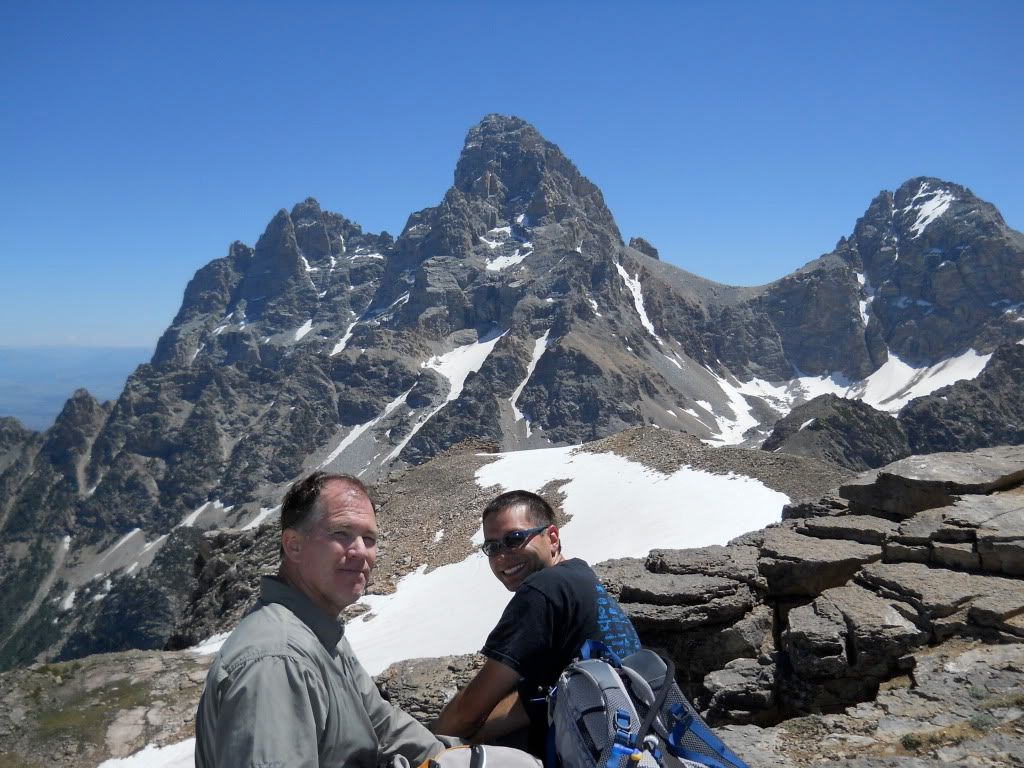 On our way down we ate 'snow' for water, crossed the river again, decided to soak our shoes, and dad fell in! It was pretty funny! I felt bad for my dad though when we got done. He was supposed to go on a backpacking trip with Tyler and Janae a few days later! He had pretty sore legs for the rest of the weekend.
My mom met up with us to take my dad to Spokane to see Tyler and Janae. She had been off traveling with her sisters for their Sister's Retreat. She got to spend a day with us, which was wonderful. We went out to dinner played games and got to visit. I am so glad that they took time to come and see us even with how busy their schedules were. It was too much fun!