Ok I've decided I just need to make time to write this stuff down before I forget it all!!!
After our fun time with my family in Nevada. We met the Orchestra trip buses on their way to California. They had a really rough night with multiple break downs! Lets just say they were supposed to come pick us up around 2 or 3 in the morning and we got a wonderful night of sleep. They didn't even get to Logandale until around 9 in the morning. Poor bus riders! And then we still had another 6 hours to Anaheim!
We made it to California though and checked into our hotel. We enjoyed 3 days in Disneyland and California Adventure, which is the way to do it! Plus Mom Hansen's foot was hurt so we got to push a wheel chair around and get to the front of almost every ride in Disneyland. Its wonderful to not feel rushed to get to every ride you want to go on. For the first time I felt like we could wander through shops, watch shows and even watch the parade if we wanted to! Here's our Disneyland/CA pictures.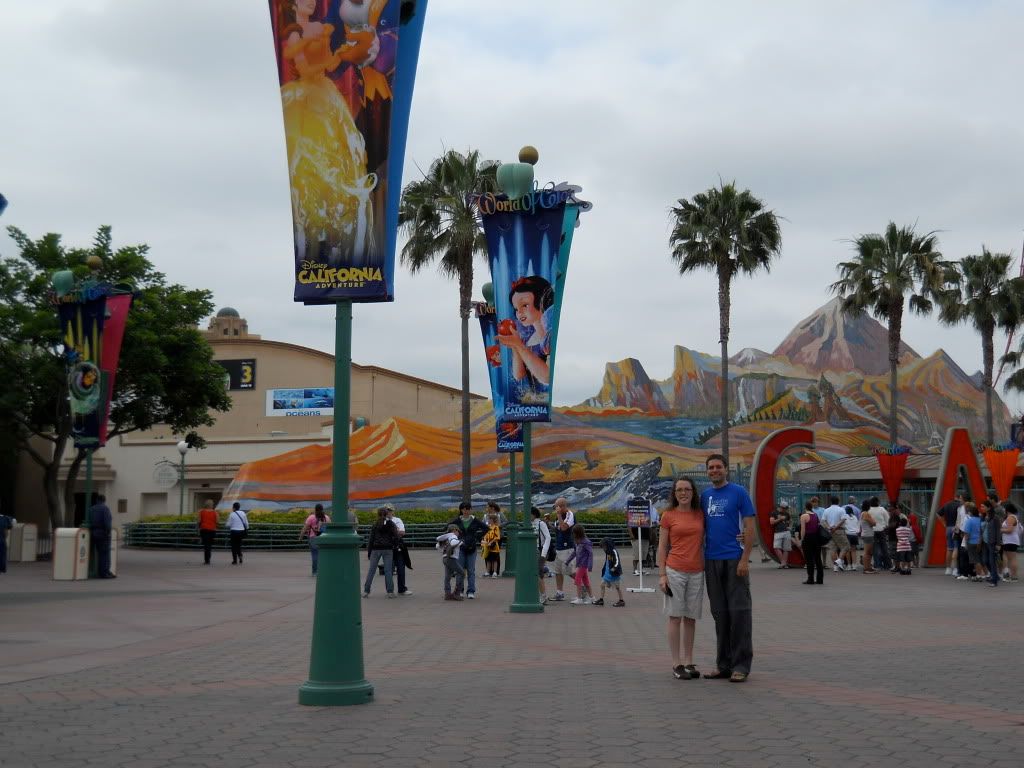 The one character I got a picture with! : )
We got to go into the Lincoln Memorial thingy they have at Disneyland. That was the first time both Doug and I went. It was AWESOME! I didn't even know that was in Disneyland (I guess I've always been too focused on rides).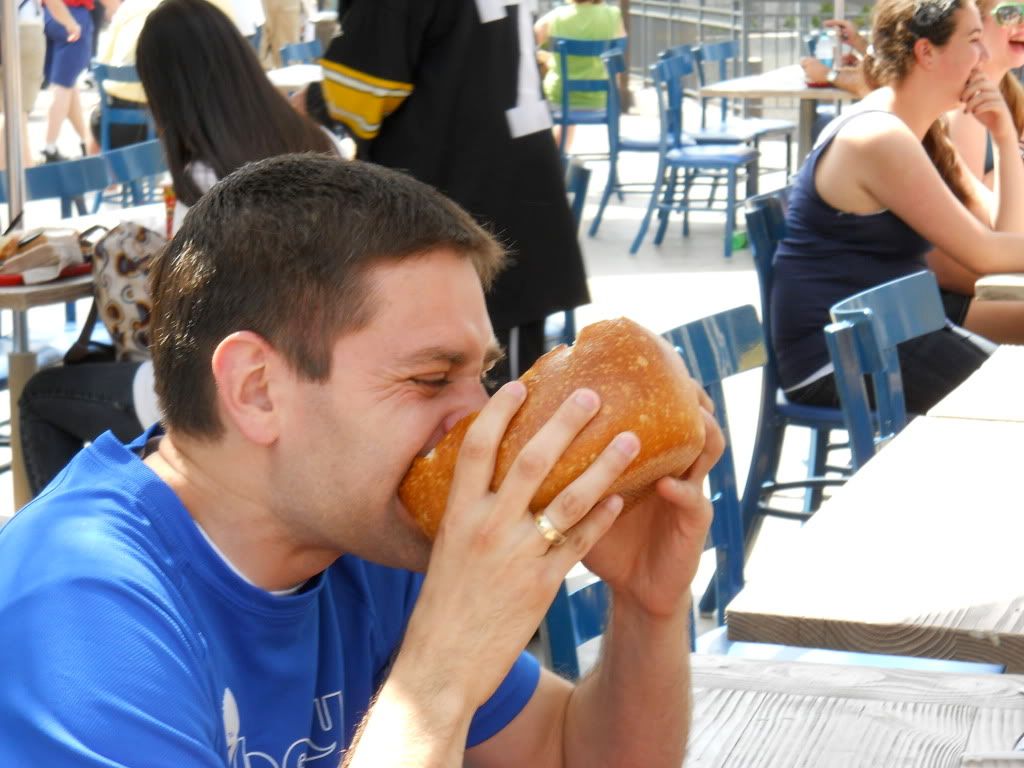 We ate down on the pier in CA, at the Sourdough Bread Bowl place! They were delicious, can't ya tell?
We got to go to Medieval Times and enjoy a fun show with good food.
Then we got to go to the San Diego Zoo! Which I loved! It was one of my favorite parts of the trip. I loved seeing all of the amazing animals.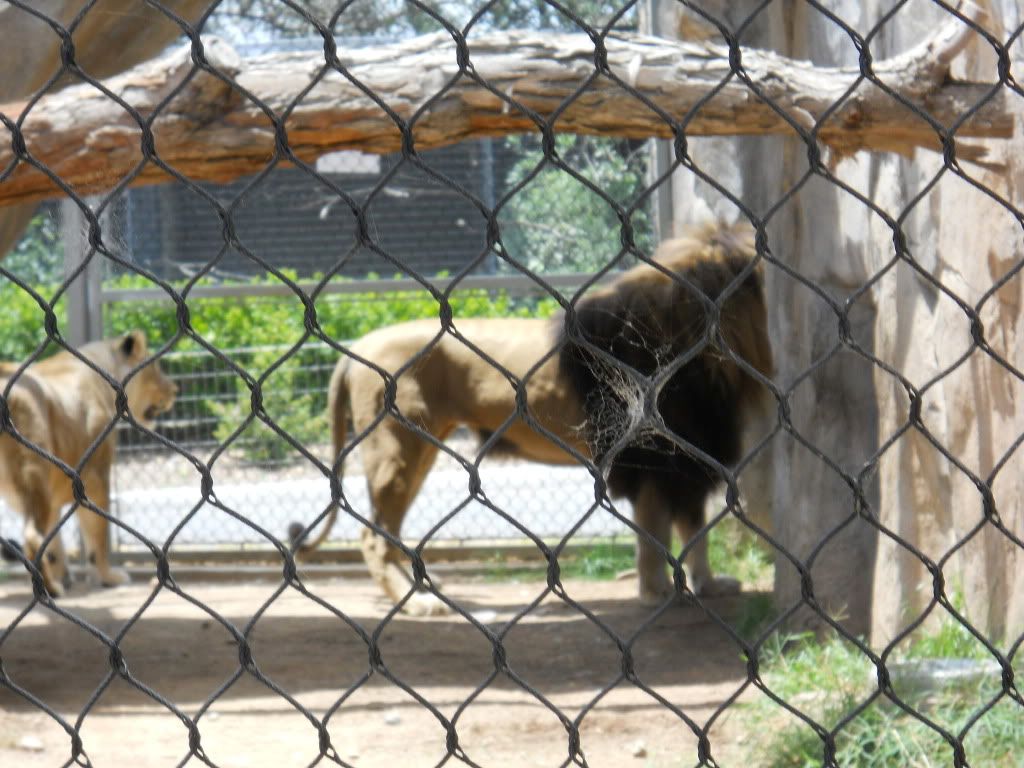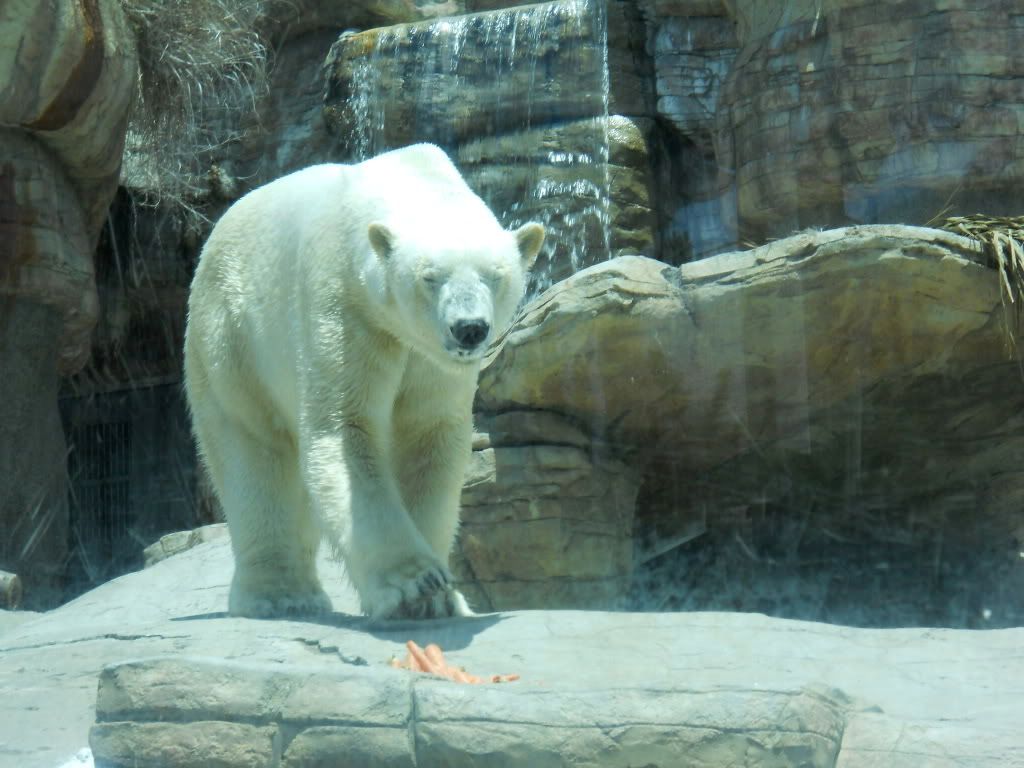 Funny story about the Polar Bears. They weren't playful because it was time to eat. One bear just sat down and dug into the carrots, eating them right off the ground. The other bear had to hold the carrot between its paws and eat (like you see in the first picture). It would eat the carrot until it got down to its paws and toss the rest of the carrot. Then it would grab a new one and start all over again. It eventually had a little pile of carrots that were about half eaten because it wouldn't eat past where it was holding them with its paws. It thought it was kind of funny : ).
The giraffes were awesome! I like the little baby one laying down!! : ).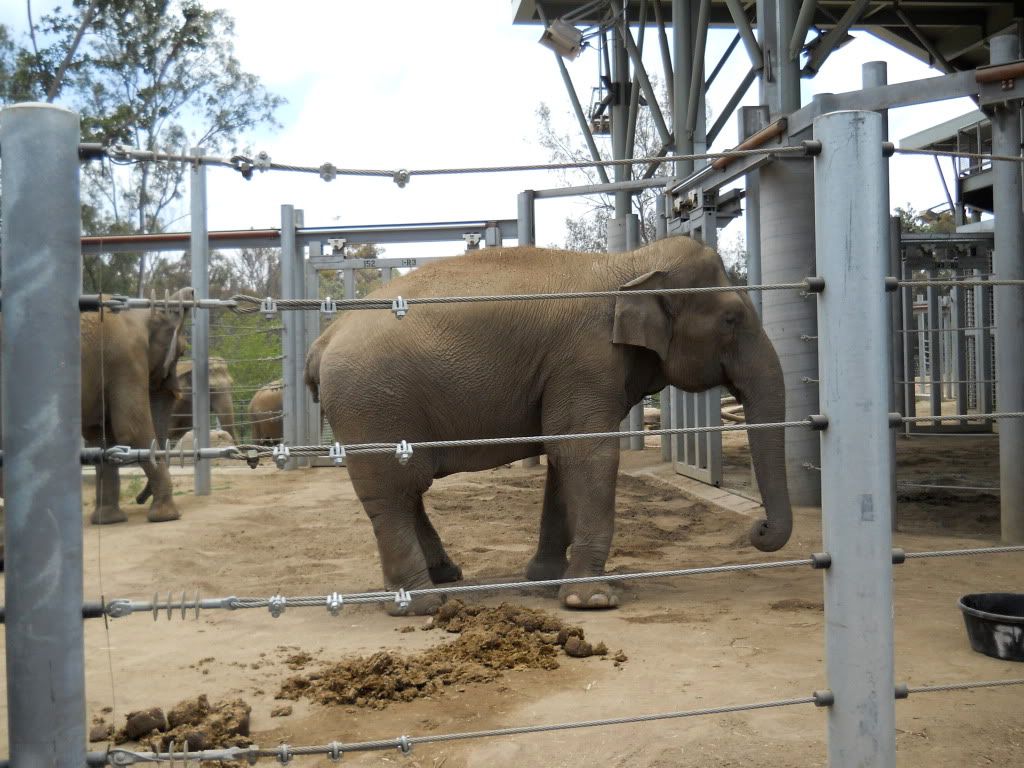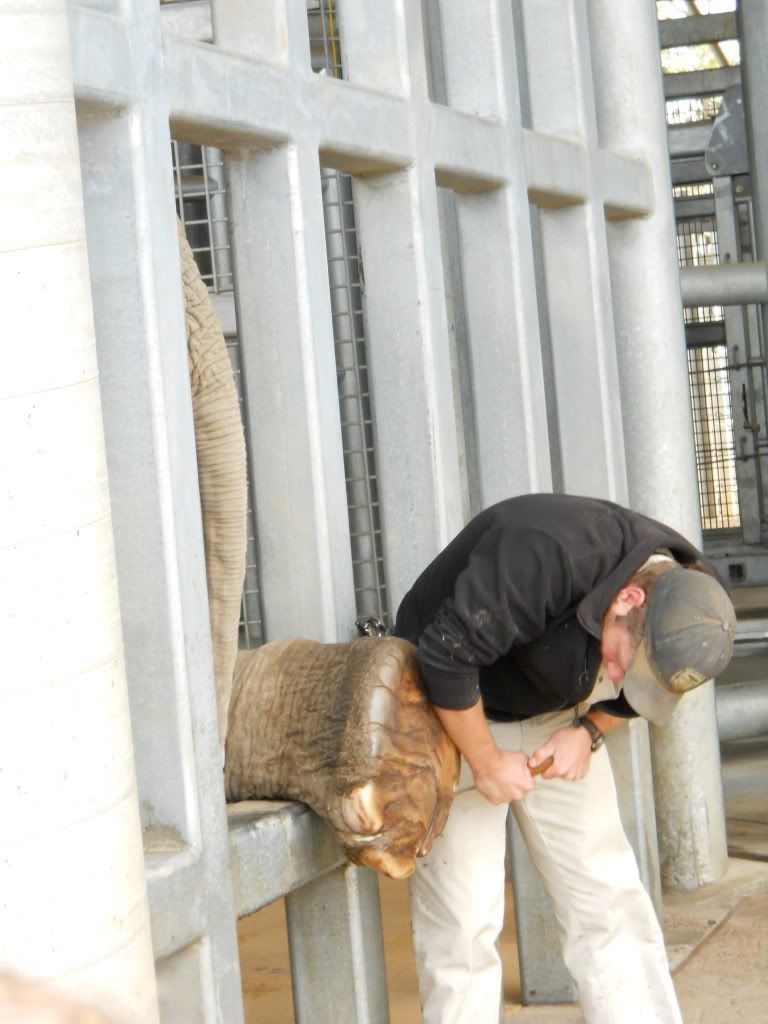 The elephants all did a little dance for us. The workers said they sway because they are anticipating the time of day where they get moved into their cleaning time or something like that. It was cool to see 4 or 5 elephants all swaying back and forth and flapping their ears. Each day they get a hose down and I think he said once or twice a week they get their feet worked on.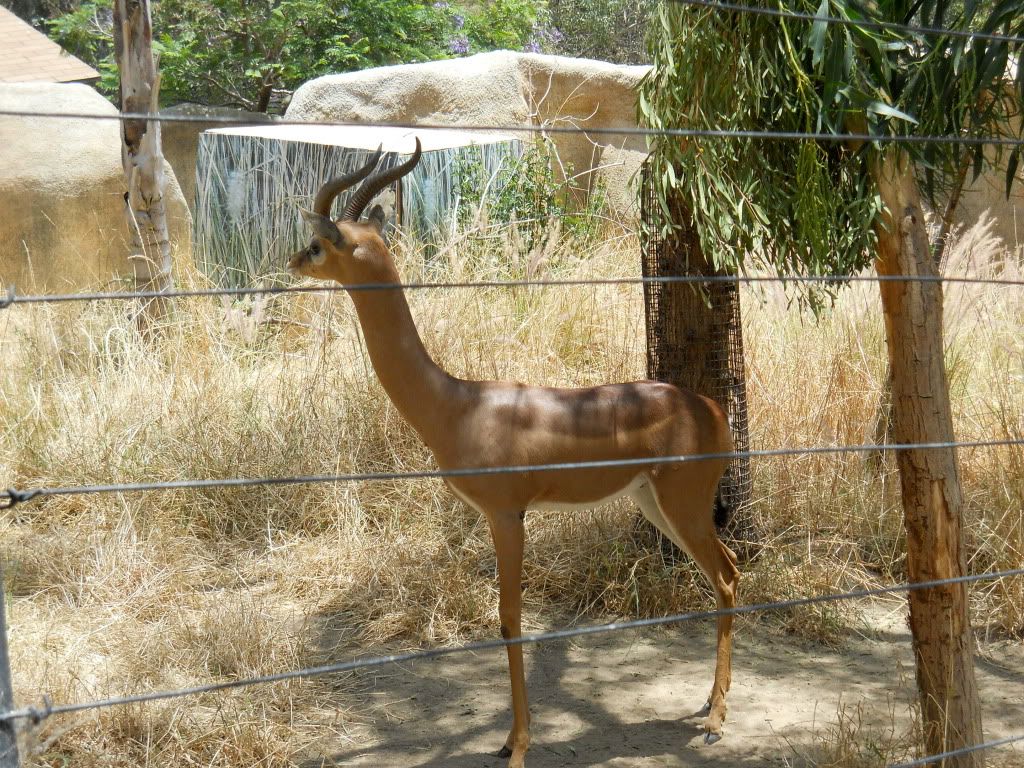 Haha this sloth was sleeping like this! Now when they say fall asleep anywhere they mean fall asleep anywhere! I would be afraid that I would relax too much and let go of the branch!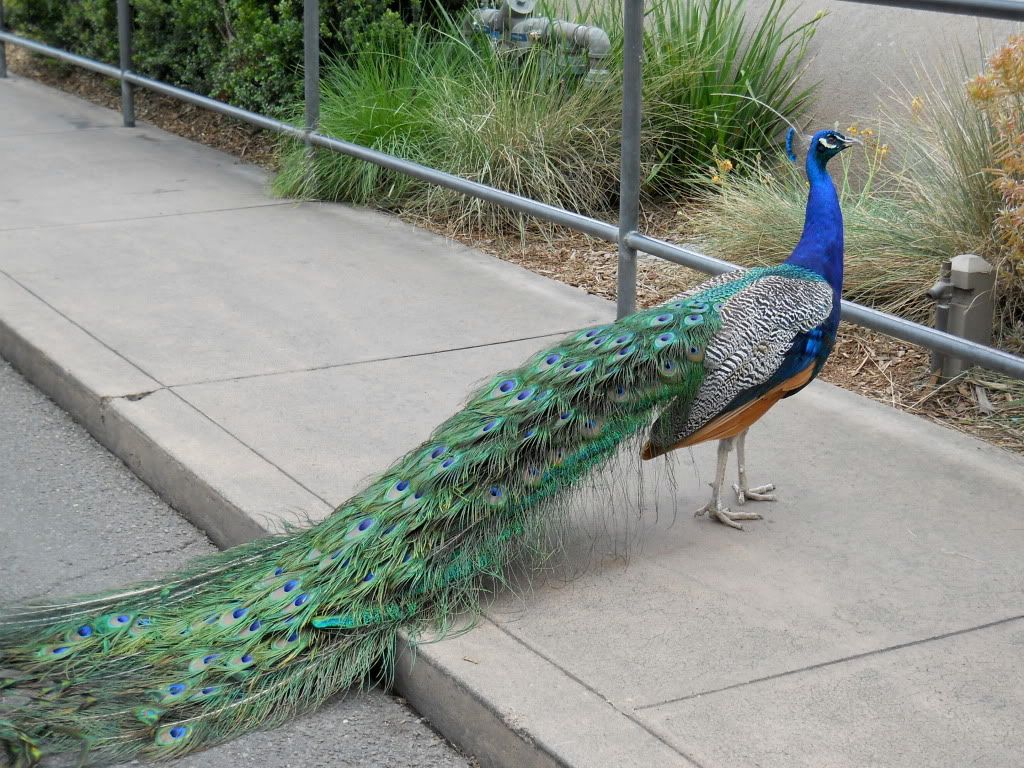 Peacocks were everywhere!! They would fly up and walk on the roofs of buildings or walk down the sidewalk. I think we saw 4 loose throughout the zoo. They sure are beautiful but man could they have a more annoying call?
After the Zoo we got to go see Broadway's The Lion King!!! I love, love, loved it! It was such an amazing production. I'm excited we get to go see it again in September with Doug's family. It is just so amazing how they transferred the story to the stage!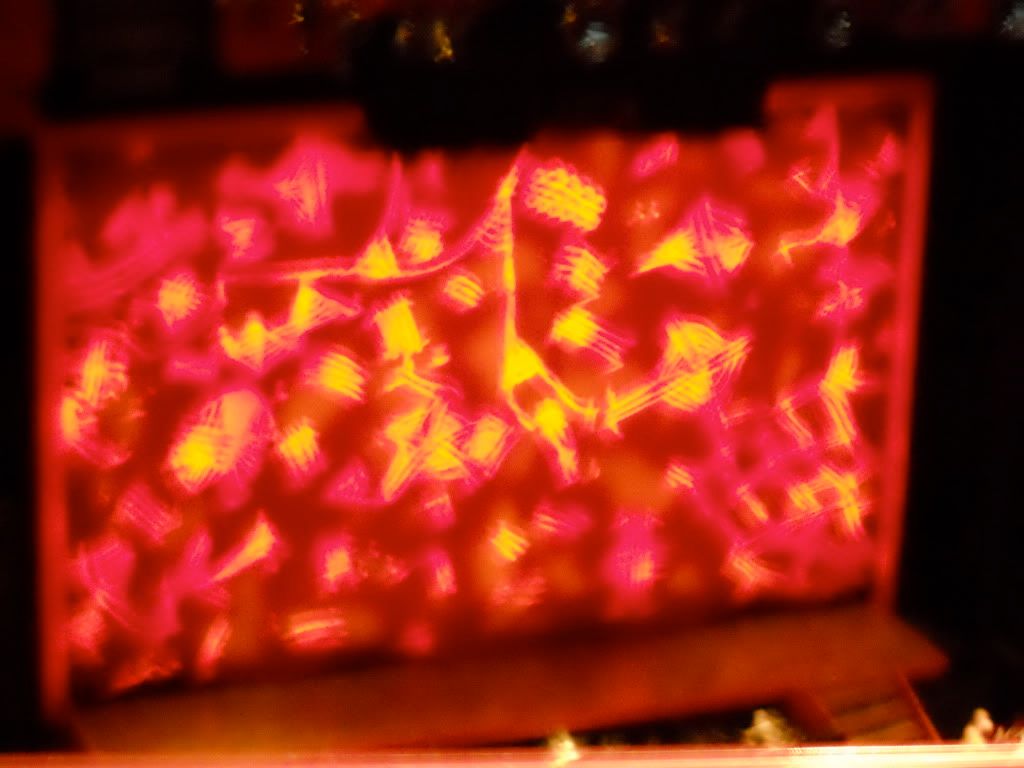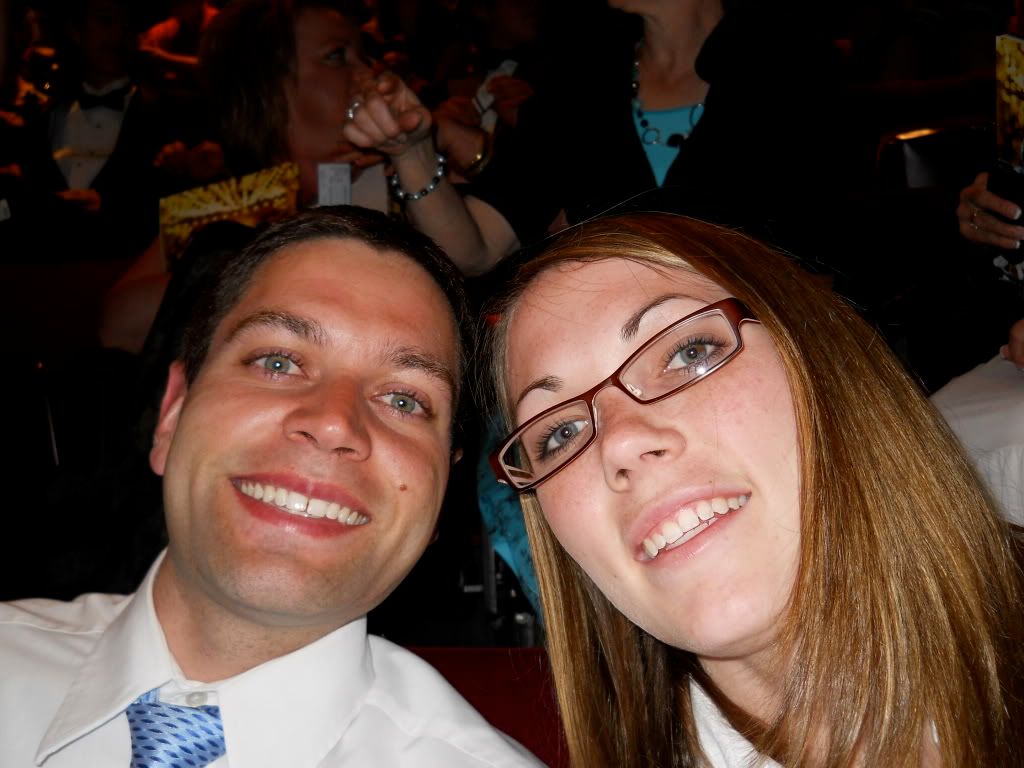 The Theater was amazing! I couldn't believe how those mirrors worked. They were at the perfect angle to make continuous triangles go on forever. It was beautiful. Thats the best I could do of the stage curtain before the show started. Anyhow, we enjoyed ourselves!
My parents watched Burley for us while we went and partied in California! Thank you, thank you! I think he had just as much fun as we did. Now we know that he would be perfectly content to adopt a new family : ). We were excited to see him and him us though so we felt happy that he still wanted us.
The buses again had trouble on the way home. We were so happy to be driving our own car. Those poor kids and Dad Hansen. Man they had it rough with those buses. It ended up being about a 24 hour drive down and a 24 hour drive back. But they were troopers and didn't complain. Besides that the trip was awesome! Thanks for letting us tag along Dad!
And that concludes our California portion of the trip!