We were able to take a trip for Doug's spring break for the first time! I wasn't in school so we were able to actually do something. We planned a trip up to Washington to visit my brother and his wife, and Doug's brother and their little family. It was so much fun, even if it was too short.
We went to Spokane first. My wonderful brother cooked wonderful food for us. Like he always does. We got to go on a hike in the beautiful hills, even though it was still freezing : ).
My brother took us to REI and we dreamed of everything we would love to have. I swear my brother should get paid because he's the best sales associate they've ever had : ). He almost convinced us to get some things. We were sad not to have seen his wife too much because of her job, but loved every minute we got to spend with her. And they were even brave enough to watch Burley for a few days as we made our way up to Seattle. Thank You!
*my camera is still dead so my brother has some pictures for us of us. The pics I used are from his facebook, when he went on this hike with his wife.
In Spokane Burley got to experience a few firsts.
- Being left outside alone! Yay for him : ) We bought a stake with a lead on it so he could wander but not too far.
- Getting 'doggy-sat' for more than one day. He needs to prepare for our summer California trip.
- Seeing birds/ducks and actually noticing them.
- Chasing said ducks around the pond.
- Jumping with no fear or reservations into that pond, realizing with horror that it was freezing and he had never been swimming before. And of course he had to jump in twice : ). It was rather hilarious.
So we made our way up to Seattle in the middle of the night, through a blizzard in Snoqualmie Pass, with washington drivers driving 20 miles an hour without snow even sticking, and me and Doug trading off every hour to catch some shut-eye. It was quite the adventure.
They treated us so well and we really appreciated their hospitality. We enjoyed spending time with our two little nieces, who by-the-way are completely adorable.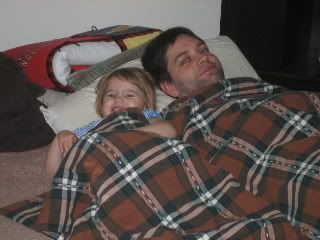 We experienced Pikes Market.

It was crowded but so much fun. There was a very ummm entertaining(?) music duo we listened to as we devoured delicious doughnuts. We walked along the beach, looked at the skyline, and enjoyed spending time together.
It was fun to relax and listen to conference. We enjoyed easter eggs and baskets and the great company.
We had a blast!
Now in other news. I finished my Mothers quilt quite a while ago but I have been buzy working on other quilts : ). So here are the pictures I have.
She still has to quilt it but it turned out beautifully. In the first picture you can kind of see the wall that the gold colors were picked from. I'll have to post another when it is all done and we can get a picture of the whole room to get the full effect.
I'm finished with the crib set but will wait to post pictures when it gets washed and laid out. (and when we fix our lack of camera problem).
I am officially going to be selling quilts as soon as I get a few more made and a website set up. If anyone is interested let me know. I've been designing some I can't wait to make and I'm totally open to customizing! I love it : ).