Well we started off September by having a fun little Hansen family get together. We traveled to Salt Lake to see 'The Lion King' and went to This is the Place.
The Lion King was just as wonderful the 2nd time seeing it as it was the first. I think our camera was MIA again! Sorry! I know someone got pictures of us there but I'm not sure who. It was so fun though going to the Capitol Theater to see the show. It was way smaller than the theater we went to in LA and so I felt like we could really see what was happening. It was so much fun especially with the nieces and nephews drinking in the show.
The next day we went to the pioneer monument, This is the Place. It was fun and interesting to see all of the pioneer activities they had. It was almost like a mini Nauvoo experience. We watched basket weaving, made beaded bracelets, visited the printing press and rode the train. It was a pretty warm day and we were able to cool our feet off while we panned for gold. That was a lot of fun! I loved seeing the quilt display they had in one of the buildings. They had quilts from the late 1800s and it was just amazing.
Doug and I at the Monument.
Riding the horses!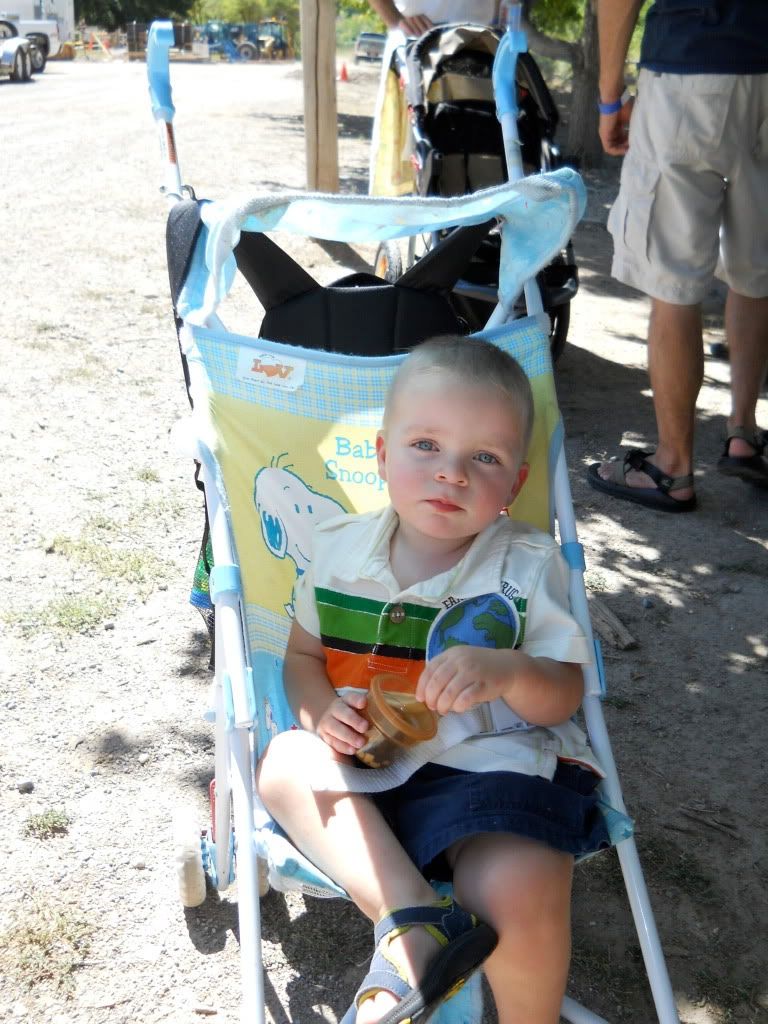 Our cute nephew waiting so patiently for lunch.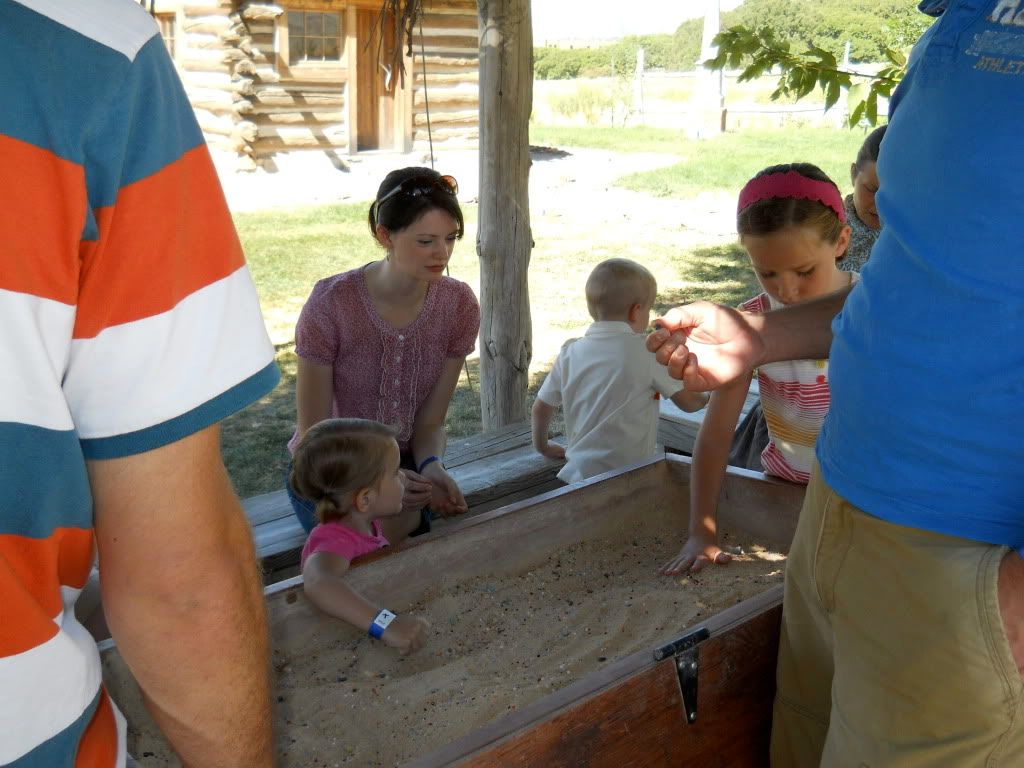 Digging for beads to make our bracelets.
The Blacksmiths! It was awesome to see them work and some of the things they had made.
Later in September we celebrated my birthday! It was on a farmers market day so I ended up setting up my stuff. My neighbor was so kind to sell it for me that day. Doug walked me down the street a little and surprised me with beautiful roses! We went to dinner and a little bit of the homecoming football game. Then we just went and played mario kart together! It was so much fun to just spend time together, I loved it. Oh and Doug got me this handmade pottery cookie jar!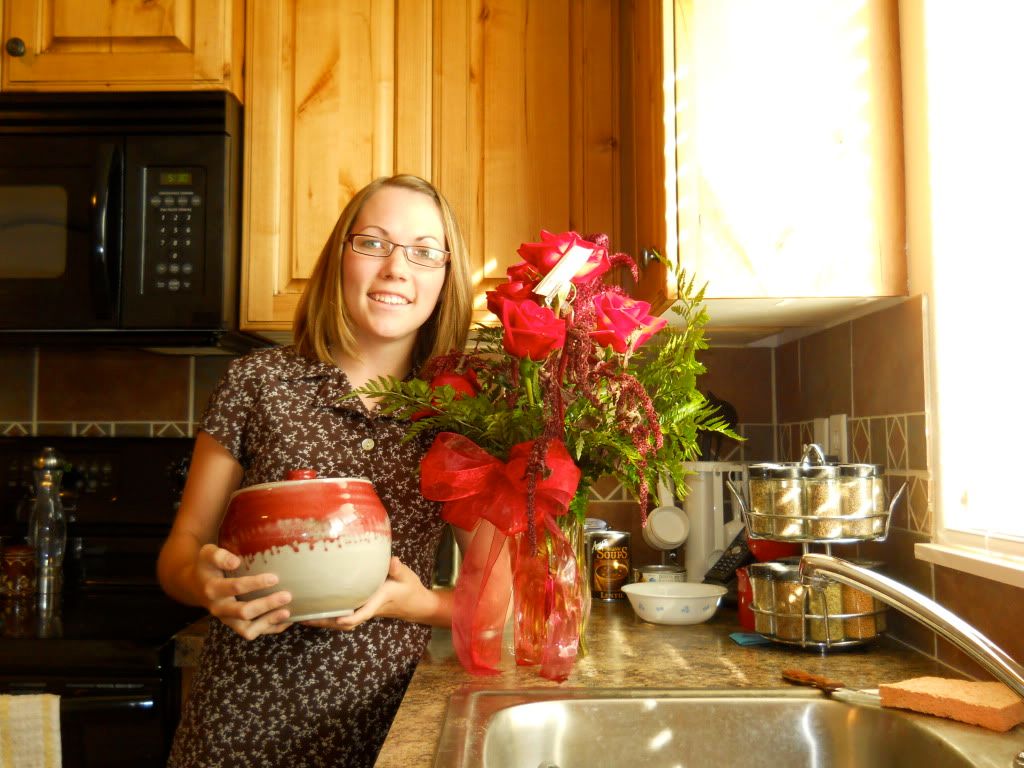 Then the Hansen family celebrated with me after Sunday dinner. Everyone was so sweet with their gifts and birthday wishes. Thanks for an awesome birthday!