After we had a wonderful 4th, July just blew by. Doug and I took a week and painted the outside of Grandma Hansen's house. It was long hard work. And it seriously took a week! I kept teaching lessons through the summer so we were busy morning till night. The house looks awesome though and really needed the paint job.
My sister, Brittany, came up the weekend after that. It was so much fun to have her! We got to spend time playing games, hiking, talking and just hanging out. Her friend Amanda came down Saturday and we all went rock climbing out at Hiese. Of course you cant go out to Hiese without eating Big Jud's! We had a blast!
Me & my Sis hiking in Teton Canyon. I just love the model look Britt : ). I'm not sure she knew I was taking the picture.
Yes she is beautiful!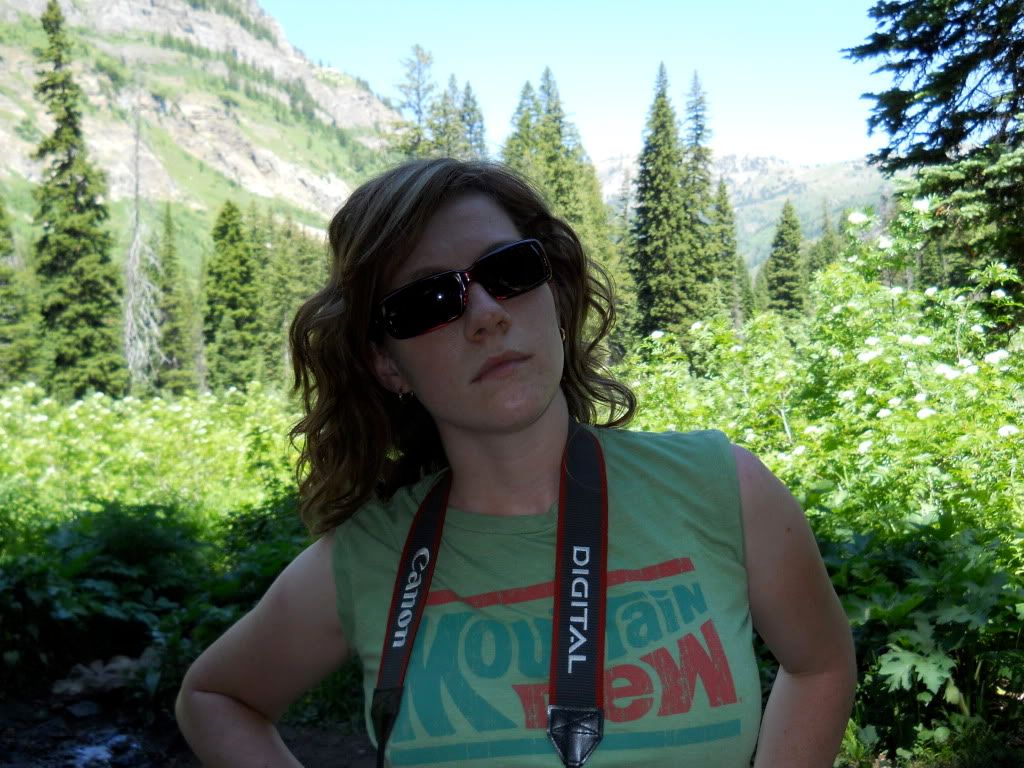 Not only are the girls beautiful but the scenery was just breathtaking.
And Brittany's first attempt at out door rock climbing. I think she did pretty good eh? It looks so tall in a picture.
Burley's attempt at rock climbing. That's his 'Mom what the heck are you trying to do to me!?' look.
And the good lookin hubby...what else is there to say...: )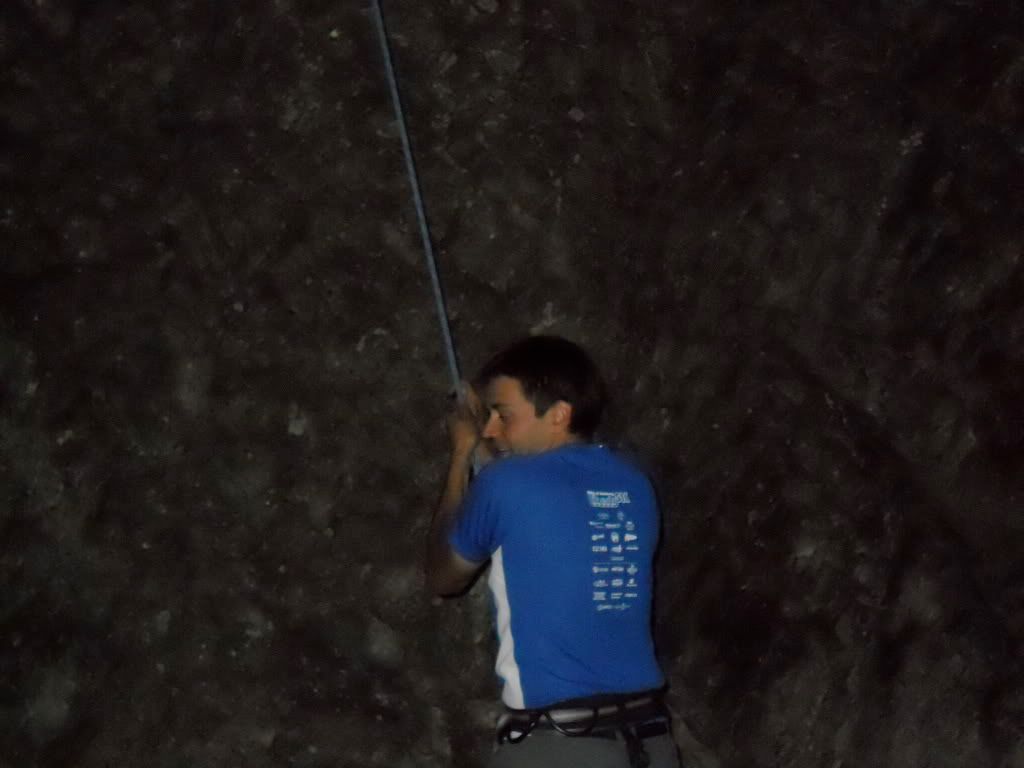 Oh yes I forgot, there is more to say. I must record the battle between Doug and The Horse Fly. As we were walking through the brush and flowers in the canyon, breathing in the fresh mountain air, flies buzzed in and out of our path. I wasn't too concerned about them, with a quick swat they flew away. That is until I noticed a particular fly landing on Doug's pack.
This was no ordinary fly. It was a horse fly. It was trying to hitch a ride and give his wings a rest I guess. I told Doug there was a fly on him and he swatted at it, but the fly persisted. It landed on his arms, his pants, his pack, his pants, his pants (well a particular area of his pants if you get what I mean). It just wouldn't let up despite the constant swatting. Thats when Doug's 'fly dance' (I'm going to call it that) began.
Now in order to do the 'fly dance' you must first grab a long weed or grass out of the ground for swatting. Then proceed to turn in circles, stamp your feet being sure to raise your knees high, and swat at your backside as quickly and as many times as possible. It helps to yell things like "Fly!! Go away Fly!!"...."Stupid thing!!"......"Get off me or your gonna die!!"...."Leave me alone!!" and other loud and threatening statements.
Mind you if you do the 'fly dance' for more than 10 minutes.....it's probably not working. : ) Brittany and I had the laugh of the century in the middle of the trail in Teton Canyon. It was one of those laughs that 'hurts so bad you just want to stop laughing, but you can't help yourself' laughs. I wish Brittany would have recorded it on her camera but maybe it was a 'you had to be there thing' I don't know. I just know I can't think about it without laughing. And yes it went on for at least 10 minutes maybe more.